With my 16-year-old (Chloe) graduating in one year, we were looking for one more science credit to add to her transcript. She was interested in taking chemistry, but I am
not
a science-y mom. I was not looking forward to teaching a chemistry course. I would rather stick a fork in my eye. So when we got the chance to review
Fascinating Chemistry
from
Fascinating Education
, both my daughter and I jumped at the chance!
I'm happy to report that my daughter is learning chemistry! You just never know how a difficult subject will go over with a student, but Fascinating Chemistry is working well for her. Not only that, but my younger children join in the learning when we watch the video lessons.
What is Fascinating Education?
This is an online, multi-media curriculum specializing in Chemistry, Biology, Physics, and Medicine. Each curriculum features a set of video lessons, the lesson script in PDF form, graded tests, and printable labs (experiments). Dr. Sheldon Margulies is the force behind this science curriculum. He loves science, and has worked hard to find easy-to-understand methods for teaching the hard subjects. Through my experience with Fascinating Chemistry, I have seen the passion that Dr. Margulies has for his work.
Our Experience
To begin, I printed the first few lesson "scripts" so that Chloe had the added benefit of a study guide. She really likes to have something to read, underline, and highlight.
For each lesson, I play the videos on our living room TV. It's typical for all of my children (ages 6-16) to join in watching whatever educational videos are playing. The younger boys (9 and 11) have been watching and learning. This is a great introduction to chemistry before they begin their own formal study.
We typically do one lesson per week. Chloe watches about 1/2 of a video lesson, while looking over her printed notes and marking what she wants to remember. She will finish the lesson the next day, and then take the test on Day 3. (This schedule is perfect, as she has a part time job on 2 school days.) The test is conducted online, and is graded immediately. Students may re-take the test if they like. Chloe has done this. She did not get the grade she wanted the first time, so she read over her notes again, and took it again.
On the website, Dr. Margulies explains that he sees the tests as one more learning opportunity. It's not meant to be a stressful experience, but more of a review. I love that.
Regarding labs: we have not done any of the experiments. Like all good homeschool moms, I plan to accomplish these, but we are behind. : )  The list of necessary supplies is not impossible, but I have not picked up some of the simple ingredients at the store. I would like to do these with all of my children.
Our Opinion
I asked Chloe how she felt about the curriculum, since she agreed to use and review it, and she is doing the work. Her answer:
"It's full of information, and I'm learning so much. Chemistry is interesting and I really want to understand it. This is helping a lot!"
This makes me happy, because I still don't enjoy chemistry. I think I've had a brain-block since high school! This is what I love about a complete, online science curriculum like Fascinating Chemistry; no matter what my own abilities are, my children can surpass me in the  subject that is my weakest.
While watching the videos, I confess I did gain more understanding of the relationships between elements thanks to the visuals in the videos. As Chloe works her way through the remainder of the curriculum, I plan to watch each lesson with her. I look forward to grasping the finder points of chemistry with her.
I also found the customer service of Fascinating Education to be very helpful. Due to some technical problems with their website, there were some initial issues logging in. I contacted the company, and had a nice, personal, email correspondence with the webmaster. The issues were corrected and we have had no problems since that day. Both Dr. Margulies and the web team are very excited to share this curriculum with students and to help them to enjoy science.
Try Fascinating Chemistry
If you're looking for a new Chemistry curriculum, check out the free Chemistry lesson samples on their website. While you're there, check out the FAQ section, and read previous customer testimonials.
The Homeschool Review Crew has reviewed three different programs from Fascinating Education, and you can read 50 different reviews here: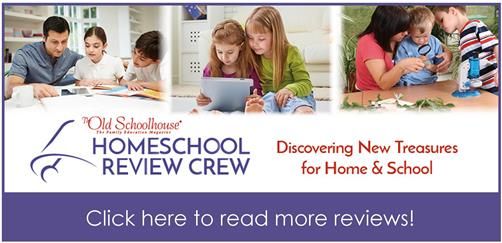 Nicki Truesdell is a 2nd-generation homeschooler and mother to 5. She loves books, freedom, history and quilts, and blogs about all of these at nickitruesdell.com. She believes that homeschooling can be relaxed and that history is fun, and both can be done with minimal cost or stress, no matter your family's circumstances. Nicki is a member of the Texas Home Educators Advisory Board and The Old Schoolhouse Homeschool Review Crew. She also teaches ESL online from home. You can also find her on  Instagram, Facebook, Twitter, and Pinterest.