K5 Learning is a breath of fresh air in the online learning world. It's fun, colorful, and game-like, but provides real learning and assessments. This online learning program is extremely helpful to the homeschool mom who needs to supplement a reading or math curriculum, and keep track of the concepts the students are mastering. 
Check out this short introductory video:
K5 Learning encompasses grades Kindergarten through 5th, in Reading, Math, and Spelling. Students begin by taking an assessment that determines their starting level. These levels can be different in each subject, tailoring the program to their exact needs. In addition, if the level turns out to be too advanced or too easy, parents can contact the company and easily request a change.
Once the assessment is complete, the student may log in and begin taking lessons determined by their results. These are not just "educational games," but full lessons in core subjects. Lessons range from a few minutes to an hour, depending on the level of the child's lessons. You (and they) choose how much to do each day.
After each lesson, there are optional free reading and math worksheets and flash cards. Progress reports are available for parents and students to view,
In addition to the online and printable resources, K5 Learning also has a bookstore where you can purchase reading and math workbooks. In my opinion, all of these resources, used together, could be a complete curriculum.
Reading
With online reading lessons from Kindergarten through 5th grade, students can start at the beginning and progress through each level, or jump in where the assessment suggests, building on and strengthening previous knowledge. Students learn phonics, sight words, sentence building, and reading for comprehension. The activities are engaging and fun at all levels.
Math
Math levels range from beginning counting to introductory algebra, with lots of colorful, fun learning activities for every level in between. Again, progress reports and additional worksheets make this a great way to keep track of concepts that are easy or difficult, and give extra practice for the concepts that need more work.
Spelling
There is even a great custom spelling section. K5 will generate spelling lists based on your student's level, or you can go in and create lists for them, using words from a certain curriculum or of your choosing.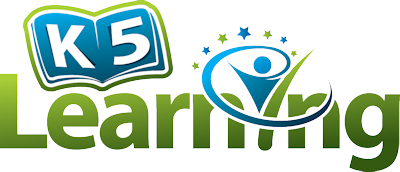 Our Experience
When I first showed this to my 6-year-old, she was so excited. She immediately tried the sample lessons in beginning reading and math. She went on to do all of the sample lessons possible in her skill range. So we signed up for the trial, and she is loving it. Right now, she is mainly focusing on the reading. We take a fairly relaxed approach to homeschooling in the early years, so she is only doing reading and handwriting, while listening in on our group history lessons. K5 Learning is adding a level of FUN to her phonics lessons. In fact, she asks to do her K5 Learning as soon as she wakes up in the morning! She loves worksheets, so these are an added bonus for both of us.
Although I had not intended to use this with my boys (4th and 6th grade), after watching my daughter use it, I went ahead and gave my 9 year old son the math assessment. He loves to think and be challenged, and found it very exciting. It also gave me a good idea of what he needs to work on. And while he took the assessment, his older brother decided he might as well try, too. They will both benefit from the extra practice in various concepts, and I will definitely utilize this when days are busy and we don't sit down to concentrate on their math books.
Pricing
Monthly: First child $14.95, Additional children $9.95
Annually: First child $119, additional children $79
Check out the free 14-day trial (no credit card required).
And guess what? The free printable worksheets are available to anyone, with or without a membership. My daughter loves worksheets!
Visit the K5 Learning website and follow them on these social media:
I'm not the only one sold on K5 Learning. Go check out the reviews of 83 other homeschool families with The Old Schoolhouse Homeschool Review Crew: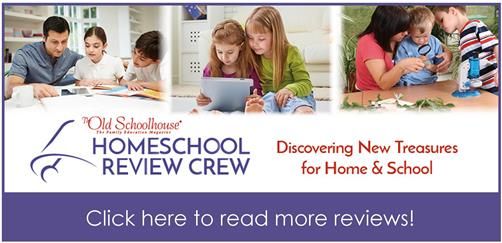 Click HERE to read all of my homeschool reviews.
Nicki Truesdell is a 2nd-generation homeschooler and mother to 5. She loves books, freedom, history and quilts, and blogs about all of these at nickitruesdell.com. She believes that homeschooling can be relaxed and that history is fun, and both can be done with minimal cost or stress, no matter your family's circumstances. Nicki is a member of the Texas Home Educators Advisory Board and The Old Schoolhouse Homeschool Review Crew. You can also find her on  Instagram, Facebook, Twitter, and Pinterest.