In the age of computers, typing is such a necessary skill. In my mind, it's secondary to being able to communicate coherently, and the earlier a person learns smooth keyboarding skills, the better.  The Typing Coach Online Typing Course from The Typing Coach has provided our family with a wonderful, affordable option to use in our homeschool.
More and more, our kids are learning the "thumb method" of typing on tablets and smart phones. As an experienced typist myself, I cringe when I see those thumbs flying across the on-screen keyboards. (I'm not a fast text-er, myself.) So, I want my children to have the ability to type just as efficiently as they text.
I learned to type in the 80's as a homeschool student, using our Apple computer. The ancient kind. My mom checked out a typing book from the local library, covered the keys on the keyboard with masking tape, and set me to work with that library book. I later went to college, and in my early work career I did both legal and medical transcription. During those years, I typed 100 wpm. As a blogger and a writer, I've definitely been thankful for my early typing instruction.
Thanks to The Old Schoolhouse Homeschool Review Crew, we were given a one year subscription to The Typing Coach. For this review, my son Nicholas (11) is using the curriculum.
What IS The Typing Coach?
The Typing Coach Online Typing Course is a complete online class, utilizing audio, video, and printed materials. Students have a printed Student Packet to look at, video to watch, and audio for instruction.
Here's how it works:
There are three things to do to begin: Read the instructions, print the Student Packet, and watch the introduction videos (with your student). We did this the first day.
To begin the lessons, the student will take a "Before and After Snapshot" of their typing skills, typing as much as they can in three minutes. This is done with a timed audio lesson. The first lesson is about Good Posture, and then the student is off to Lesson 2: typing!
For each lesson, the student will open a word processor on the computer, open their Student Packet to the appropriate lesson, and press "Play" on the audio lesson. The online coach takes over from here. Here's a sample video of Nicholas doing Lesson 2: Home Row:
The student is allowed (and encouraged!) to pause, stop, and rewind as often as needed to master this lesson. Once they feel comfortable with their ability to type the lines with little or no mistakes, they will take the Learning Check. This is a timed "quiz" found at the link for the Practice and Testing Center.
There are three chances to take the Learning Check. You have the option to let your student sign into the Testing Center with your email address, so you will receive an email with the results of the assessment. It is up to you, at this point, to determine if you want the child to repeat this lesson, or move on to the next.
The Typing Coach is designed to help students master the keyboard in 10 weeks or less (10 full lessons). Of course, students may progress at their own pace, so older or advance students may finish much sooner than this. We did an average of one lesson per week, with an additional week to learn the ropes and set up. (And our rural internet is fickle, so some days we were not able to do a new lessons when we were ready.)
Why We Love It
As I mentioned earlier, I believe in the necessity of excellent keyboarding skills. My son Nicholas, who loves electronics, was especially excited to learn to type, and he is really enjoying this program. After the first couple of lessons, he is now able to set up and begin lessons on his own. It's really like a challenge for him to meet.
Students are encouraged NOT to look at the keyboard or the screen, which is the best way to master the keyboard quickly. Nicholas loves this part. He tilts the laptop screen down and looks only at the Student Packet as he types. He is about halfway through the program and is already typing efficiently.
In fact, when I remind him it's time for his typing lesson, his response is usually, "Oh good!"
How to Get The Typing Coach Online Program
Not sure yet? The Typing Coach has a great selection of sample lessons for you to try before you buy. Check them all out HERE. But if you're ready to buy, the price cannot be beat. It's only $17 per year per person! This allows you to sign up multiple students in your homeschool. Why sign up multiple students? Remember the email test results? This is a really nice feature for the busy homeschool mom, who isn't able to sit and watch each lesson. Click HERE to get signed up!
Be sure and check them out on Twitter:   https://twitter.com/thetypingcoach
And don't just take my word for it! There are 100 total reviews by the Review Crew at this link: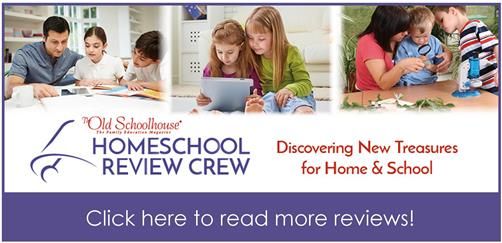 Nicki Truesdell is a 2nd-generation homeschooler and mother to 5. She loves books, freedom, history and quilts, and blogs about all of these at nickitruesdell.com. She believes that homeschooling can be relaxed and that history is fun, and both can be done with minimal cost or stress, no matter your family's circumstances. Nicki is a member of the Texas Home Educators Advisory Board and The Old Schoolhouse Homeschool Review Crew. You can also find her on  Instagram, Facebook, Twitter, and Pinterest.