How many times have I heard moms say, "We don't do too many arts and crafts at home because I just dread the mess?" How many times have you said that? My kids love painting so much, and I do not look forward to the mess, so I usually give in with very little enthusiasm. If that's you, too, you're going to love the idea of solid tempera paint sticks by The Pencil Grip, Inc. I was given a chance to try the Thin Stix 6pk of Classic Colors and my mom-world was changed!
What are Thin Stix?
Well, my friends, they are basically every mother's dream! Your little Picasso can create masterpieces with non-toxic, mess-free, very fast drying, solid sticks of tempera paint. They are twist-up pens that operate similar to a crayon, and actually go on smooth like a crayon, but leave a nice thick coat of bright colored paint. There is no water needed for this product.
And it's not just for paper. These paints work great on poster board, paper, wood, cardboard, and more
My little artist, Catie, created a sweet little birthday gift for a friend by painting on a wood plaque.
I didn't have to set up the table with a cloth or layers of newspaper, and a glass of water and paper towels. This is life-changing!
Notice there's no paint on her little fingers or clothes!
She only applied one coat of paint in each color. The paint dries so quickly that she was able to create the flowers on top of the grass and sky within minutes. No drips or spills! The finished product is a nice, smooth, thick paint surface.
A box of Thin Stix is a must-have for your bucket of kids art supplies!
The Pencil Grip Company
One of the things I noticed when perusing the company website was their line of therapeutic products and toys. "The Pencil Grip was invented in 1992 by Dr. Lois Provda, a prominent educational therapist." We have actually used The Writing Claw with my older children, and it helped tremendously in guiding the handwriting of my oldest (who hates writing). Their product catalog includes many inexpensive tools for making handwriting more comfortable, less painful, and less tedious. Check out their Free Downloads for lots of helpful info on proper handwriting techniques and how to use these products!
Get Yours!
Good news! Thin Stix are available on Amazon (with free shipping for Prime members!) for just $8.49. And one lucky winner on my website will WIN a set this week!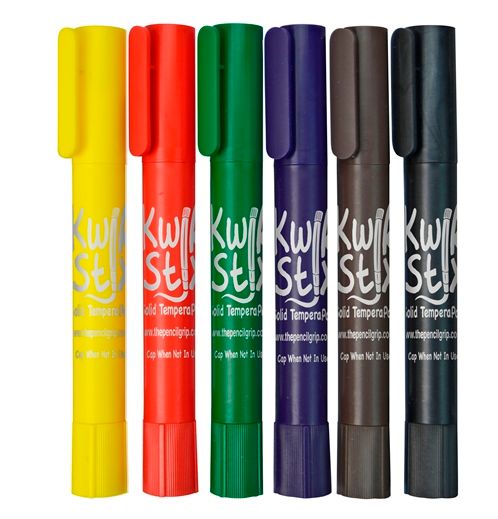 The great people at The Pencil Grip Company have offered to give away one set identical to mine (six Classic Colors). Here's how to enter:
Comment below and tell me:
Have you ever tried Thin Stix?
Do you regularly do arts and crafts with your kids, or avoid it like the plague???
One lucky winner will be drawn from all entries on Facebook Live – Wednesday, May 31. (Follow me on Facebook here.)
There are several other colors and pack options available, including metallic, neon, and 24 packs. Check out The Pencil Grip, Inc. website for all the details. I think my kids will LOVE both metallic and neon! Now that we have experience with Thin Sitx, they are going at the top of my list for birthday gift ideas! A bucket full of Thin Stix and a roll of butcher paper would make a great activity for a playdate, or "art party" for kids of all ages. (My teenager may or may not have doodled with these, as well!)
Social Media Links:
Check out The Pencil Grip, Inc. on these social media sites –
Now that you've read my review, click below to read the reviews (and see the finished projects) of 100 other Review Crew Members!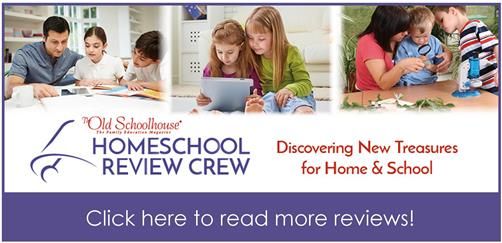 Nicki Truesdell is a 2nd-generation homeschooler and mother to 5. She loves books, freedom, history and quilts, and blogs about all of these at nickitruesdell.com. She believes that homeschooling can be relaxed and that history is fun, and both can be done with minimal cost or stress, no matter your family's circumstances. Nicki is a member of the Texas Home Educators Advisory Board and The Old Schoolhouse Homeschool Review Crew. You can also find her on  Instagram, Facebook, Twitter, and Pinterest.